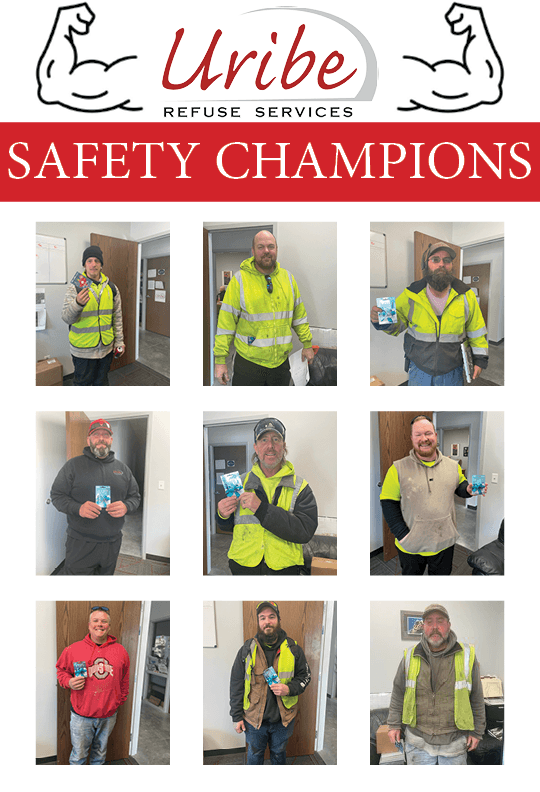 Did you know that being a garbage collector was the #6 most deadly job in 2021 (previously #5). So in our industry, Safety is KEY! Luckily we have some really excellent drivers on our team.
We'd like to introduce you to a few of them now!
These are our SAFETY CHAMPIONS! These drivers have been accident-free for the past 2 years, a fantastic accomplishment! To show our appreciation, each of them received a $300 gift card and the title of Safety Champion.