Brad Uribe - President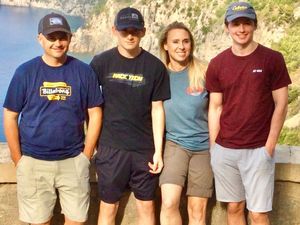 Brad is a 3rd generation family member to work for Uribe Refuse Services, Inc.  He started at a very young age and remembers riding along with his dad Chuck Uribe, in the truck on Saturdays, before he was able to even get out because he was too young. A few years later, he would work the summers while in high school and college.  In December of 1999, Brad graduated from the University of Nebraska-Lincoln, with a B.S. in Business Administration. Shortly after, he started full time at Uribe. When Brad started, Uribe had less than 10 employees and only 4 trucks.  Today, Uribe employs around 100 and has over 60 trucks and continues to grow each year. During his time at Uribe, he has been involved with the acquisitions of many businesses including trash, recycling and scrap tires, and has been a big part of the development and growth of the roll-off and food waste divisions.  Brad married his high school sweetheart Tami in 1999 and they have 2 boys Zach (16) & Nolan (18).  His hobbies include fishing, snow skiing, working out and spending time with family. He will continue to oversee the operations at Uribe and hopes for continued success and growth in the future.
Nick Crow -  Vice President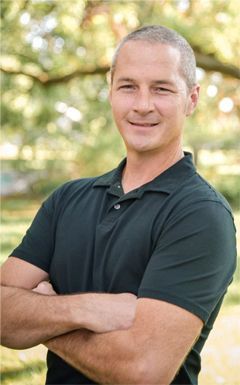 Nick started for Uribe Refuse on the back of the truck in 1999.  Since then he has worked almost every job at the company and is now Vice President.  Nick and his wife Jill have a daughter, Harleigh, and a son, Quinten.  Nick enjoys spending time with his family, helping his stepdad build his barn, and watching his daughter play softball.
Casey Mitchell - Chief Marketing Officer, Director Of Commercial Operations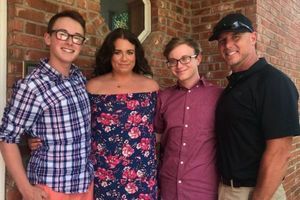 Casey is a native of Lincoln and studied criminal justice at UNL. He has over 25 years of management experience, including 20 years in law enforcement. Casey worked 18 years for Lancaster County as a Sergeant and as the Work Release & House Arrest Coordinator. During that time, he also served as an executive board member on the Nebraska Jail Standards Commission. Casey has also traveled the US, training law enforcement officers and management staff on suicide awareness and prevention.  At Uribe, Casey manages all of our marketing and public relations, including social media, company websites, and outreach. He also interviews and hires operational staff, and oversees all of our commercial operations. Outside of his duties at Uribe, Casey is a well-known, published photographer who has been fortunate to sell his photographs all over the country. He was honored to be one of three US photographers chosen to have his work featured at a gallery in Strumica, Macedonia. He specializes in sunset and landscape photography.  In Casey's free time, he loves to travel with his girlfriend Elisa and photograph whatever catches his eye, also loves fishing, the New York Yankees and of course Husker football.  Casey considers his greatest accomplishment his three children and how they have grown into such amazing, young adults. His daughter, Maris, is a recent Creighton graduate and now works as a full-time Registered Nurse. His oldest son, Cayden, is currently a freshman at UNL.  His youngest son, Ian, is a senior at Pius X, and is actively involved in theater and vocal music.  Casey said that, "The best things about my job are getting to work with two of my best friends everyday, and continuing to help Uribe grow."
Shannon Krueger – Director of Operations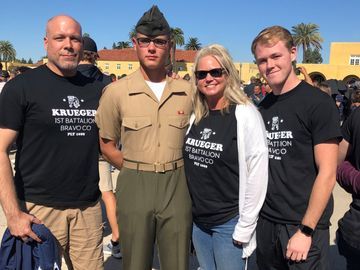 Shannon has a B.S. in Information Systems Management and Business Management graduating from Doane University in 2006.  She previously worked at Lincoln Industries as a Systems Engineer and then in 2010 join her husband as the Business Manager in their own contracting business, Cable Guyz Communications.   Deciding to try a new adventure in 2016 Shannon entered the waste industry working for Waste Connections as an Office Manager and then came to Uribe Refuse in 2017 during an acquisition.  Here at Uribe, Shannon manages customer service, accounts receivable, billing and the company ERP system.
Shannon married her husband, Rob, in 1997 and they have 2 boys, Noah (20) and Kobe (18).   Noah is a sophomore at Midland University and is part of the Warriors football team.  Kobe recently earned his title United States Marine on Nov 1, 2019.  He is currently training for his specialty and is active duty.  Shannon's favorite hobby is spoiling her 2 dogs, Mia (Dachshund) and Mojo (Doxiepoo).   Shannon also volunteers with the Nebraska Dachshund Rescue by fostering, educating and finding loving forever homes.
Melissa Mercier - Director of Waste to Energy Lincoln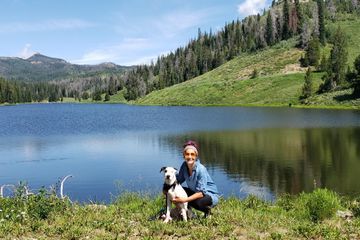 Melissa holds a B.S. in Marine Biology from the University of Rhode Island and an M.S. in Biological Oceanography with an emphasis in molecular biology from the Graduate School of Oceanography at URI. Her graduate thesis focused on climate change and examined the effect of nutrient limitation on gene regulation in species of phytoplankton as well as its impact on their ability to sequester carbon. After graduating she worked in genetics while completing the HBX Harvard Business School Core Credential of Readiness Program.  She decided to leave the field of genetics to follow her passion for the environment and sustainability.  Melissa spent a year teaching outdoor education in the San Bernardino National Forest in Southern California.  After teaching, she began working as a sustainability consultant for restaurants and then joined Eco-Cycle, a Zero Waste non-profit out of Boulder CO.  She recently joined the team at Waste to Energy Lincoln as the Director of Organics working to complete the anaerobic digester project while continuing to grow organics diversion in Lincoln, NE.  In her free time she mainly hangs out outside with her dog, Zion.
Ken Alber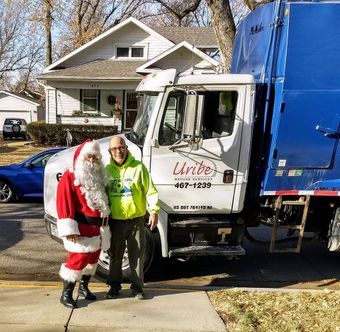 Ken grew up in Lincoln. He spent 14 years as a grocery manager for Food4Less stores of Lincoln and Bellevue. In 1980 he joined the Nebraska Army National Guard and served as a musician for the 43rd Army Band until his retirement in 2013. During his 33 years of service he did tours in Hawaii, Germany, West Point Military Acadamy in New York State, and marched in the Inauguration Parade of George H. W. Bush in January of 1989 in Washington D.C. Upon retirement he received the Meritorious Service Medal.
Ken began working in the refuse industry in 1998. He has worked for Lancaster Refuse, Schaaf Refuse, and Ken Weber and Sons Refuse until sold to Palmer and Sons Refuse. At Palmer and Sons refuse he worked as an Operations Supervisor until sold to Waste Connections of Nebraska. At Waste Connections of Nebraska, he worked as a lead driver until sold to Uribe Refuse. He has 22 years of experience serving the community, 16 of which working for the same customer base.
Ken and his wife Julie of 19 years have 2 boys, Jonah 22 and Jacob 15. Hobbies include playing in a local bluegrass band and selling antiques through a local co-op. He enjoys camping and traveling with his family.
Cody Monk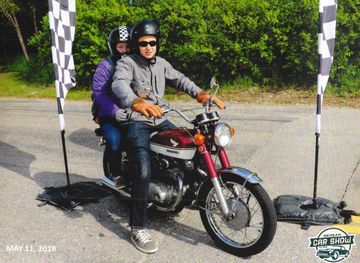 Born and raised in Lincoln, Cody is locally educated and has tried his hand at a variety of occupations. In recent years, he has worked in HVAC, managed shipping and receiving at a small warehouse, and worked under UNL's agronomy and horticulture department. Having had a childhood interest in sanitation and an older brother who did the same, he joined Uribe in 2015 and quickly became fascinated with the job and the company's work ethic. He wants to see the company push forward and continue to grow and serve more customers during his career. Cody has an interest in small Japanese motorcycles and creates painted canvases. He lives with his girlfriend Amanda and their small dog Sophie.