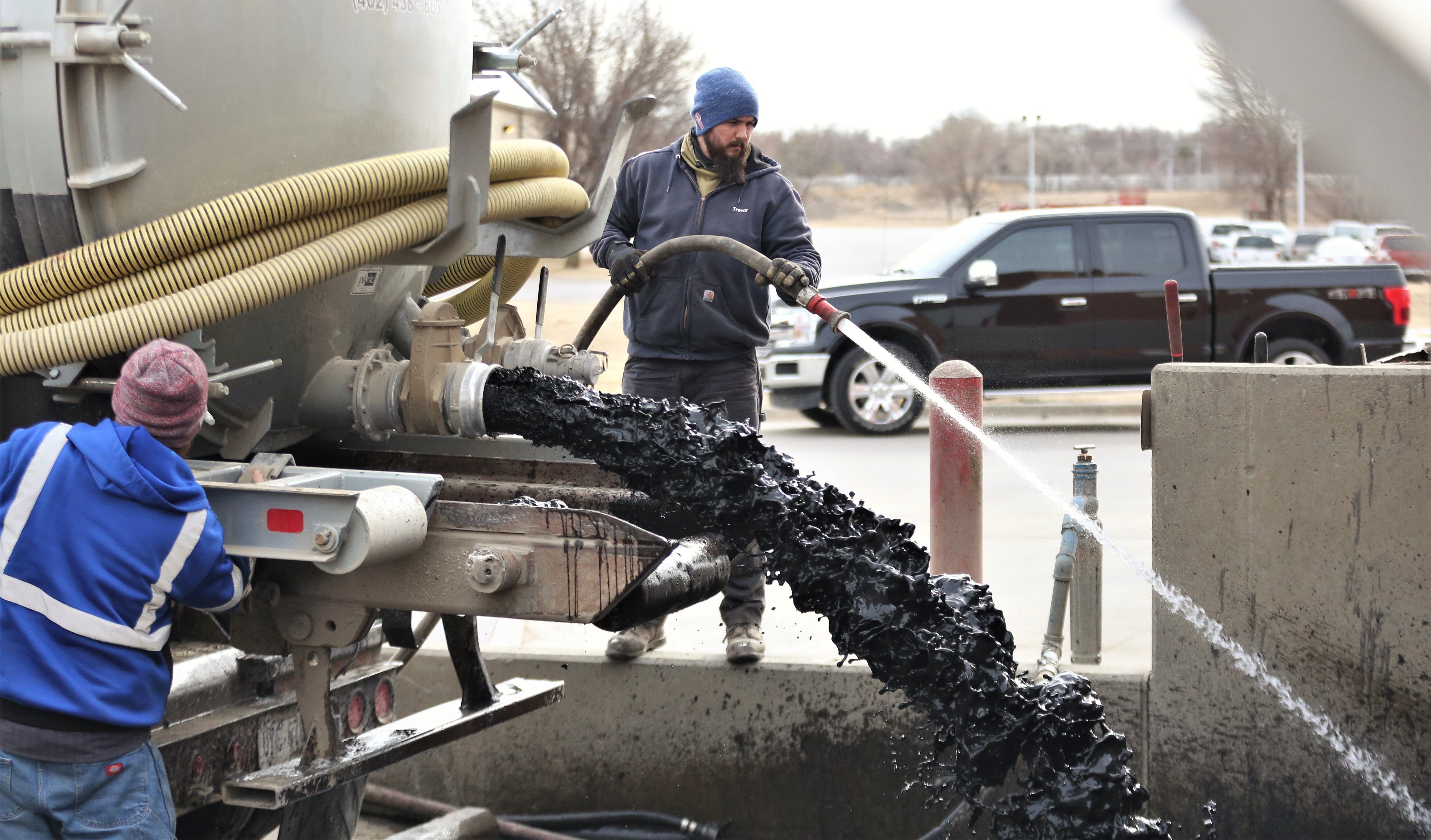 Last week marked the maiden voyage of our customized Pik Rite pumper tank.  This state-of-the-art equipment is made for those difficult to do jobs.  
Specs on the equipment:
- Holds 3200 gal of waste  and 400 gal fresh
- 4310 Blower
- Full open door for easy emptying
- Setup on a roll-off chassis so that it can be pulled on our roll-off truck 
- Contoured toolboxes and a mounted Jetter hose!
This piece of equipment is perfect for hard-to-pump jobs, including mud pits and industrial sludges.  Check out our Master Pumper's Jarred and Trevor show off how quickly this tank is able to off-load material, saving us time and our customer's money. 
Have a pump job?  Call us today (402)-438-8001!