Another Amazing Fix!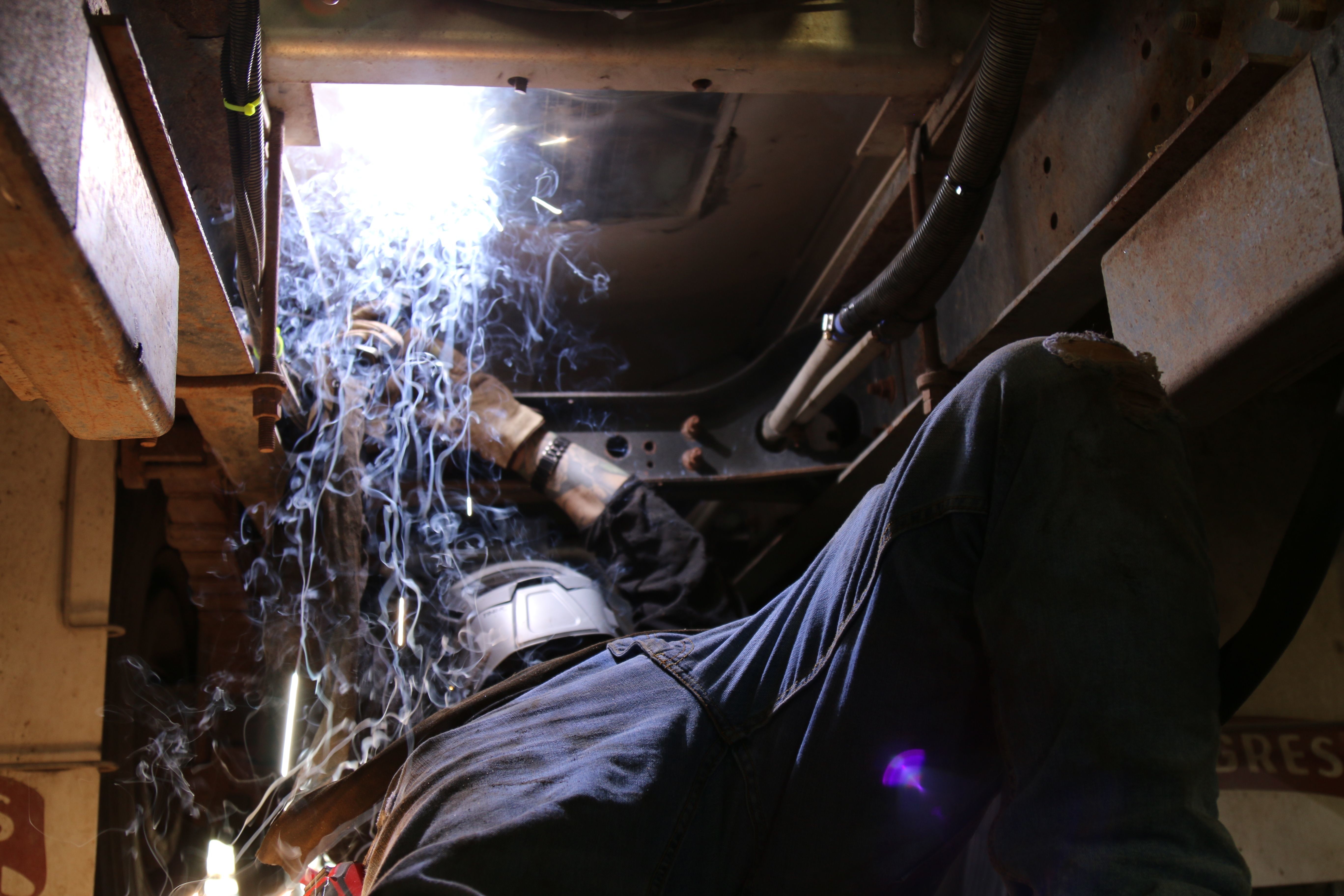 Recently, one of our A 1st Rate pump trucks sprung a few leaks. It was brought to our welding team to see what they can do. 
This type of weld is difficult for several reasons:
1. This truck has an aluminum tank, not steel.  Aluminum is difficult to weld because it is a soft, highly sensitive metal insulated by a tougher oxidized layer.  It is highly susceptible to impurities in its molten state, which increases the risk of ending up with weak, porous welds.  
2. These trucks haul organic liquid wastes, which requires a special welding helmet with air filtration to keep the welder safe. 
3. Due to the truck set up, some of the leaks were hard to reach
4. It was almost 100 degrees outside!
Luckily we have Joe Parks on the team, and he was up to the challenge.  After researching and purchasing all the materials/equipment needed, Joe set to work and got us patched and back on the road.
Check out the video below to see him in action.  Great work, Joe!  We are lucky to have you.